all browsers, all devices supported

animation industry job costing and timelines

offers premium products for premium clients, we are detail oriented, that's why our animations are compelling. We prefer to deliver high quality work for our customers, as we focus on high quality products and visions.



When we aim, we don't miss.

for your customers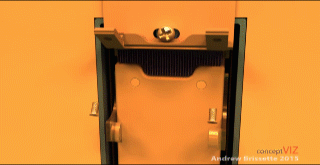 Animation is an amazing
experience
for
customers
of
all ages
. It grabs
attention
, vivid animation can be the singular most
effective tool
in
reaching
your
target market
. Be it on their
HDTVs
, on their
tablets
via the web, an interactive touch screen product display at your store or
exibit
, or from their
smartphones
.

can
reach
your customers with industry leading
graphics
, web delivery compression, creative
direction
and visual
cinematography
to best explain
your products
and concepts.
for your investors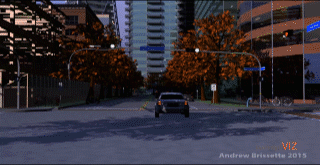 is in the business of
making statements
in bold fashion. For your firm's next
presentation
, we can bring to life a simple concept on a napkin or your firm's complicated CAD drawings into a vivid world for your potential investors to be, literally mesmerized by. Providing state of the art
motion graphics
to
explain
complicated subject matter and designs. Animation is a key tool in
attracting attention
, strong investors and securing your needed capital, in bold fashion.
for your engineers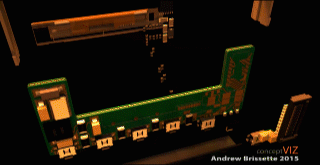 Renderings
can be that
crucial
and crowning step in the process of a well refined
virtual prototype
. Photo-realistic animation to see your design
before it exists
in expensive physical prototype form.
allow designers to see new and interesting angles of their own design.
see the design before the commitment to physical prototype or production manufacturing
assemblers how to fit complicated electro-mechanical assemblies together
see it before you build it
several sample alternate designs
communicate to clients, customers and employees quickly
marketers may select the most attractive versions, before construction
for your assemblers and repairmen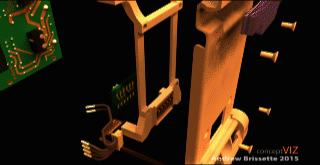 Technical animation
can be used for every step of the
manufacture
,
assembly
,
sales
and
service repair
processes of your product lines and building projects:
easily bypass language barriers
teaching construction workers where and how
assemblers how to fit complicated electro-mechanical assemblies together
repairmen can be instantly familiarized with complicated electro-mechanical assemblies
step by step interactive motion graphics
communicate to clients, customers and employees quickly
train effectively

In case you missed our demo reel, our cinematography explains your products: